Your Emotional Passenger
Grégoire Lestienne
Your emotional guide is a UIAGM mountain guide.
My name is Grégoire Lestienne, I'm 34 years old, not yet an old hand!
I try to be humorous (with my famous "too far jokes"). I've been passionate about the mountains since I was very young and I've been able to make some personal achievements.I now wish to share my passion.
That's why I followed the UIAGM mountain guide training at ENSA. This training allows you to strengthen your game especially on safety and risk management. So this management is totally my job.
My personal touch is to share with you my vision of the mountain which is not attached to a particular summit but rather to go and live real experiences in this incredible and infinite environment.
In my job, I like to discover places that are off the beaten track and out of the ordinary, far from the crowds and to see the looks that light up in the team,living something unique and strong.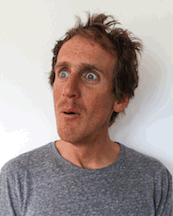 "Close that window immediately if you're looking for the classic mountain!"
My reasons for taking you up there
Sharing my passion with you
Seeing you progress
Sharing with you what I could know about the place
Discovering people from all walks of life
Feeling that the outing has transformed/uplifted the participants
Help you get out of your daily routine, get out of your comfort zone and help you reveal yourself.
Seeing you progress is one of my great satisfactions.
Your emotions passer is passionate about photography.
A great lover of photosI will be able to immortalize your outings, while relieving you of the heavy responsibility of bringing back pictures to your entourage. In fact, year after year, I've equipped myself with the most up-to-date photographic equipment. So that I can also be your emotional sensor to immortalize your outings and your face with, I hope, sparkling eyes!
Capturing emotions and immortalizing them through photography
Originally from the Lyon region, the destiny of a guide was not all mapped out. After 5 years of engineering school at the Ecole Centrale de Lyon, I "flew" to Switzerland, near Lake Geneva, because it was only 1H30 from Chamonix.
I chose to join the Geneva region 2 years later, in order to give a new impetus to my career. After 4 years as a project manager in the Swiss watchmaking industry at Rolex, and as my internship as an aspiring guide progressed, I decided to "quit" my engineering career to live my passion to the fullest. And to make it my profession.
Having lived in the Passy region for 4 years, I do not regret my choice to change my life for the moment, quite the contrary.
Some of my achievments: Far away expeditions and a stone throw form home
 PIZALP, traversée de l'arc alpin 4 saisons
Une traversée au long cours de 8 mois sur 4 saisons donc, de Vienne à Nice, en pratiquant le ski de randonnée, l'alpinisme, l'escalade, le VTT, le trekking.
148 jours d'aventure (sans les repos), 122'000m de dénivelé positif, 48 participants qui nous auront rejoints tout au long de ce périple qui restera à jamais gravé dans ma mémoire et celle de ma femme.
Trilogy in Bolivia - 2008
Skiing on steep slopes, high altitude mountaineering and boulder climbing for two months in Bolivia. Realization of the French route to Huyana Potosi at 6044m in steep skiing. Complete North-South crossing of the Ilimani, 6427m, during 4 days in mountaineering.
Beyond the numbers, this was my first expedition to the other end of the Earth, and it clearly confirmed my taste for travel and especially the search for little travelled and exploratory routes.
Peak'Assault: Exploration and First Ascents in Nepal - 2017
The punchline of the project could have been: not too technical summits, but virgin summits.
With Floriane, we went to find these summits in the extreme East of Nepal, not far from the 3rd highest summit on the planet, the Kanchenjunga.
At the end, we achieve two virgin summits, and the discovery of remote valleys and its preserved inhabitants.
Back to the high altitude, and a little reminder of what it does to the head, but a tenfold desire to return there as soon as we get back.
Publication in the American Alpine Journal.
We had so much fun that we did it again with Floriane, Julien and Eve in the Limi Himal the following year! Our objectives were summits a little more technical.
We had made common logistics with François, Ulysse, Jean-René and Guy to explore the western side of Nepal this time, you've undoubtedly already seen their film.
The publication in the American Alpine Journal. And the film of the second expedition.
Climbing in Oman - 2020
Three weeks to climb and enjoy this beautiful country with very nice characters!
Bivouac in the desert and especially rock of anthology, with a fine team where we joke first, climb later: Damien and Mathieu.
At a stone throw from home: you never think about it enough!
I have enjoyed, and still enjoy, embarking on sometimes ambitious alpine projects to take myself out of my comfort zone.
Grand moment vécu avec :
– François et Aymerix à l'Intégral de Peuterey au Mont Blanc en 2021
– Lionel dans l'Eperon Tournier Intégral aux Droites (massif du Mont Blanc)
– Eloi dans le Pilier Rouge du Brouillard (voie Bonatti – Oggioni), presque sortie Mont Blanc (à raconter un soir au refuge)
– Aymeric et Lionel dans la Voie de la Mafia aux Rouies
Ou en ski de pente raide :
– Mallory à l'Aiguille du Midi, en 2020 et 2021
– Couturier à l'Aiguille Verte, en 2020
– enchaînement Face Nord de Bionnassay puis Face Nord des Dômes de Miage à la journée, en 2021
– Couloir Ouest de la Bérangère, en 2021